By Jarrod Maxfield
Windham Town Council Chair
The last few years have been challenging and when we look around the world some days it seems like nothing is going right. But narrow that view down to what's in front of us, our Town of Windham, and we see great things happening all around.
The biggest opportunity we have is the North Windham Sewer System, which is on the June 14 ballot, but there are other projects moving forward that are important to know about. It's difficult to stay informed on everything but it's important to hear positive news and be proud of what Windham is accomplishing and celebrate these successes as a community.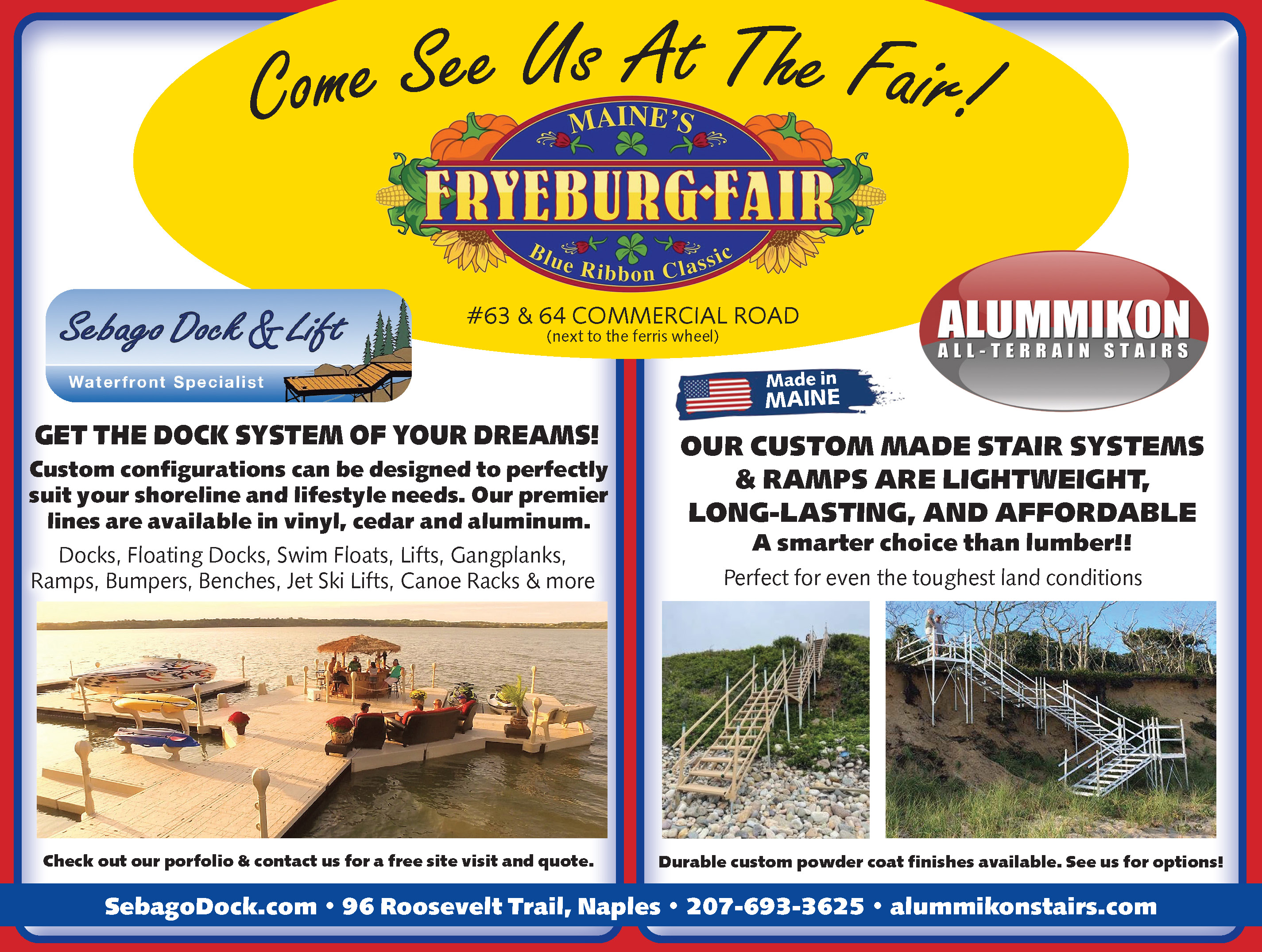 East Windham Conservation Project - While it seems everything is only about growth, it's not. Conservation and preserving rural Windham are town goals. Windham staff have been working diligently and those efforts combined with support from outside groups are making it a reality. This project will preserve approximately 700 acres in East Windham for recreational use, making Windham a premier nature destination. This land will be preserved forever from development and will be an asset to Windham's future generations. This land boasts spectacular views, wildlife, trail access and once completed will have a fire tower at the top with views spanning from the ocean to Mount Washington. The total cost is approximately $3 million and will be paid through grants and growth impact fees, meaning this project will not increase taxes. In fact this week we were awarded our first grant of $998,000 from Land for Maine's Future!

North Windham Access Roads - We have all said it, North Windham traffic @!%$@$! In partnership with Maine DOT, help is on the way. After decades of study, access roads will finally happen. These roads will create new routes to move traffic around Boody's Corner and create opportunities for motorists who want to go through Windham and a chance to do so efficiently and to make it easier for those who want to access and utilize North Windham businesses to do so. This will also open new portions of North Windham for development that will benefit us all; from new tax bases to alleviate our town-wide residential taxes to creating growth areas that take pressure off our rural areas. Combined with the smart light system and other changes, relief is coming. The best part is, the current agreement in its final review, projects Windham's cost of this $16,000,000 project is 10 percent, which we will pay from TIF funds, again not increasing taxes.
North Windham Sewer System - Last but not least is the sewer. Long studied and long needed, now is the time to move forward and vote yes on June 14. For decades we have been polluting the groundwater aquifer and denying ourselves economic opportunities, a double loss. This strategy has harmed our environment and our wallets. This project is something to be proud of as it will bring Windham from the back of the pack to a leader in Maine in wastewater management. We will be an example to other town's on how to protect our environment and create economic opportunity. In terms of financing, we will never see more outside options helping us. In partnership with Portland Water District, we were awarded a $39,000,000 clean water loan at 1.5 percent over 30 years. This award was out of $100 million available to 76 other applicants. Our needs scored #2 and awarded us almost 40 percent of the total funds. With millions in loan forgiveness and grants, combined with our TIF financing already established, this project is on its way to success without overburdening our taxes. When outsiders are willing to support us and invest in us with their dollars, then it is time we step up and move this forward with a yes vote and invest in ourselves.

There are many other projects to speak of so stay tuned and stay engaged. It's an exciting time to live in Windham and be a part of our growing community and continuing to work together and solve these long-standing issues will benefit us all and our future generations. Thanks for reading and being a part of the process and don't forget to get out and vote on June 14. <