By State Sen. Tim Nangle
I am pleased to share the details of Maine's three-year transportation infrastructure work plan and what it means for our communities. The plan, released annually, outlines the Maine Department of Transportation's (MDOT) strategy for road, bridge, and other transportation upgrades and maintenance projects.
State Sen Tim Nangle
Investing in our state's infrastructure is vital to the well-being of our families, communities and economy. It ensures that we can safely travel to work, school, and medical appointments. It also helps businesses transport their goods efficiently, allowing our economy to prosper. In our rural state, reliable infrastructure is the lifeline that connects us all.
According to the MDOT, the work plan covers approximately $3.94 billion of construction and maintenance, including 2,599 work items statewide. Among the key projects planned for our district in 2023 are crucial improvements that will positively impact Windham, Raymond, and Frye Island.
In Windham, Route 302 will undergo the installation of adaptive traffic signals at various intersections, starting at Route 115 and extending northwest for 1.14 miles to Trails End Road. Additionally, the intersection at Route 202 and River Road in Windham will be rebuilt. This $1.4 million investment in the intersection will improve safety.
Additionally, Route 202 will receive bicycle and pedestrian safety improvements, including the construction of an on-road sidewalk from Depot Street to the Mountain Division Trail crossing. The Mountain Division Line will see the construction of an off-road trail or path, beginning at Bridge Street in Westbrook and extending to the Route 202 crossing near Blue Seal Feeds in Windham.
Two bridge maintenance projects in Windham include repairing curbs, rail, and posts on the Mallison Falls Bridge over the Presumpscot River. The Eel Weir Bridge on Route 35 will have the header joints repaired and the bearings and beam ends painted.
In Raymond, the Frye Island Ferry Service will receive a series of upgrades totaling $636,000. These improvements include enhancements to the ferry service between Raymond and Frye Island, reconstruction of electrical systems, and the rebuilding of the mainland ramp, apron hinge and island slip headwall.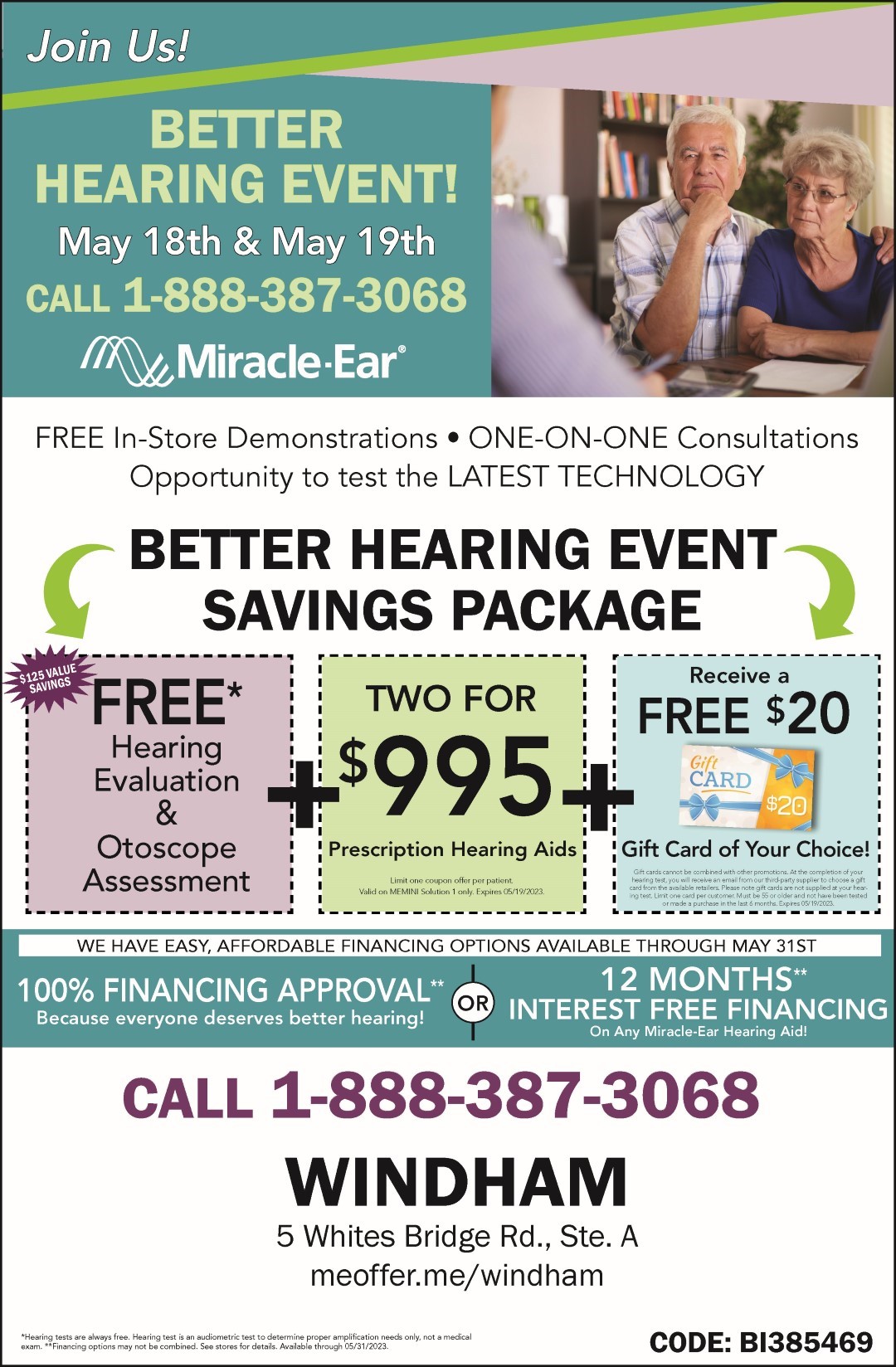 The entire MDOT three-year work plan can be viewed here:
https://www.maine.gov/mdot/projects/workplan/
When you drive by one of these projects over the next year, remember that work zone safety is paramount for both the workers and drivers alike. According to MDOT, "an average of 500 crashes take place each year in Maine work zones, resulting in several fatalities. Another 200 are injured." It is crucial that we all remain vigilant and follow the signs and instructions posted in work zones.
When approaching a work zone, reduce your speed and be cautious to ensure the safety of everyone involved. Remember, fines for speeding and other traffic violations are typically doubled in work zones.
By obeying the speed limits, staying alert, and respecting the posted signs, we can help prevent accidents, protect lives, and ensure the smooth progress of construction and maintenance projects.
The Maine Department of Transportation's three-year work plan demonstrates a commitment to investing in the state's infrastructure and ensuring the safety and well-being of our residents. By prioritizing projects that improve roadways, bridges, bicycle and pedestrian paths, and ferry services, we are not only contributing to boosting our local economies but also fostering more robust connections between our communities.
If you or someone you know needs assistance, wants to discuss legislation, or needs help connecting with a state agency, please don't hesitate to reach out. My email is
Timothy.Nangle@legislature.maine.gov
, and my office phone number is 207-287-1515. You can find me on Facebook at
facebook.com/SenatorTimNangle
. To receive regular updates, sign up for my e-newsletter at
mainesenate.org
.<